Kifune Castle was completed and crowned weirdest experience of my Beppu trip; so next up is my scariest, Beppu Ropeway.  Just like the castle, you can see the ropeway from many places within the city and, unlike the castle, it's very very high.
Going to the ropeway was a last minute decision, made while eating desserts for breakfast in the car outside of the New Dragon. As it turns out, the New Dragon is a cake shop and not a bakery and instead of serving delicious breakfast goods they serve equally delicious, and as it turns out famous, cakes.
Wiping the cake crumbs from our faces, this classy duo agreed that while the ropeway was on the way to Yufuin, our lunch destination, it was worth a visit. With all this food talk, I'm beginning to feel rather close to a hobbit…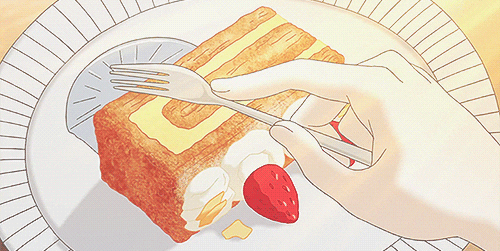 Navigation is pretty easy, it's just off the main road heading out of Beppu, towards Yufuin. Heads up though, the turn-off sits on a pretty deep bend in the road.
After that it's easy peasy, just park up and get your ticket at the station! The cable-cars (or 'gondolas') run around every 20 minutes and you can choose a return trip or one way, if you fancied a steep upward/ downward hike.
Bonus fact from Matcha:  'each gondola, accommodates a maximum of 101 passenger, making it the biggest ropeway found in the western part of Japan.'
The tickets cost 1600 yen for adults travelling round trip. There's a discount for children (800 yen), seniors over 70 (1500 yen) and people with disabilities (800 yen). 
We were just in time for the next cable-car so managed to squeeze in. I mean 'squeeze' literally as it was pretty full… risky business nowadays. CORONAVIRUS!
We ascended towards Mount Tsurumi, with the tour guide describing the view and (I think) Beppu city. You guys should know by now that my Japanese is subpar. 
We got higher and higher and I, all of a sudden, realised that we were suspended in the air in what was essentially a big, metal box. I couldn't distract myself with the view outside because it was blocked by so many people.
All I could think about how high up we were and how much this would've freaked my Dad out (he hated heights). Every time our cable-car passed a connector tower, it'd shudder and bounce like someone was jumping in an elevator. The claustrophobia made me think of that scene in Jurassic Park, when their car gets stuck in the tree.
On the way up I asked Stephen if he thought this was higher than the Big One in Blackpool Pleasure Beach. 'Definitely' he said 'like ten times higher'. He was, of course, correct. I later researched and found the Big One to be 62m high, compared to Mount Tsurumi's humbling 800m height. It makes me very happy that the ropeway didn't have any drops.
It didn't take too long to get up the mountain and the second we did, I was fine. I planted my feet onto solid ground and completely forgot about the cable-car. We stepped out of  at Tsurumiyamaue Station and off we trotted onto the mountain.
It was beautiful.
Everywhere you looked it was stunning. 
I was was surprised to find that there was a lot to do; there was a map of the area, a shrine and observation points peppered all over. I should've learnt by now to expect this in Japan.
Not having much time, though, we just had a wander around the mountain, took some pictures, gazed out at the observatory and had a quick gander at the station's omiyage shop.
I later found, by checking the website, that the mountain has even more attractions that I thought. For one, it's full of hiking trails which lead to more observation points, the stone statues of the 'seven Lucky Gods' and the 'tour of Sapporo'.
Back down the ropeway they have a shochu (Japanese liquor) hall and the Yamano Sosukakan, where they exhibit and sell wildflowers found at the foot of Mt Tsurumi. 
Beppu Ropeway was an unexpected challenge for me and I'm glad I gave it a go! I'd love to visit again when I have more time to explore and next time I'll be ready for the height! Would you be up for it?
Stay Positive,
Jess
x