The southernmost area of Kyushu's Kumamoto prefecture is full of history, nature, and culture.  The history and culture pool of this area can be difficult to dive into, especially if you don't live in the Kuma area or speak Japanese.
Luckily for you guys, I do! Well… live there at least, and I'm happy to report that there are some places in this mountainous paradise where you don't need to speak the language to get your culture on.
One of the best places for accessible cultural immersion is Hitoyoshi Craft Park. Easy to find, right on one of the main roads heading into Hitoyoshi City centre, this park allows hands-on interaction with the area's past and present.
It overlooks, from its hilly perch, the surrounding mountainous region. Think Ice Age: The Meltdown when you imagine this view as you'll find yourself surrounded by a 'bowl' of mountains. A specific reference I know, but that film is a classic.
You can check out the view for yourself from the park's observation tower, which allows a full owl's neck view of the area.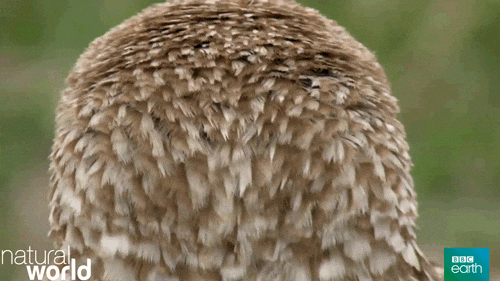 Pretty nice views right?
Well, the craft park isn't all about aesthetics and when I said the park lets you get hands-on, I meant it.
The park is renowned for its cultural craft classes which include; glass-making, woodwork, leatherwork, folk crafts, pottery, and even blacksmithing. There is also a traditional tatami tea room in the park that I'd love to try out soon, as well as a few museums.
I tried out the folk crafts class, which allows you to paint either a hanatebako (a traditionally patterned accessory box) or a kijiuma (a wooden toy). 
I chose to paint the hanatebako and it was HARD. Compared to the people painting the kijiuma, the hanatebako craft took some time, but it was definitely worth the work.
I managed to complete the class simply by watching the teacher's demonstrations, as she spoke no English, so don't be disheartened to try if you don't speak Japanese. I'd even argue that a practical class is one of the best ways to try and pick up another language…immersion folks.
So, some context and culture for you. The hanatebako is an accessory box designed with Hitoyoshi's famous flower; you can see the red flower in and around the Kuma area. 
The kijiuma is a pheasant horse (kiji + uma) toy, although I initially thought it was a fish. It was made as a source of income for Heike soldiers who, 800 years ago fled to Hitoyoshi after being defeated. The soldiers originally came from Kyoto.
I made a recent revisit to the park as Ste wanted to try out the blacksmithing course and make a kitchen knife. I didn't do this course, but I went along to watch.
The two blacksmithing teachers were really welcoming and friendly, despite their nerves about not knowing much English. It turns out they had nothing to be nervous about! We managed to communicate just fine by flitting between a little Japanese, a little English and a lot of gestures!
For me, this language flitting made the experience even more fun and we learnt a lot as a result, from the stages of knife-making, the hard work that goes into it and the absolute master level of our teachers.
We even had fun trying to turn Stephen's name into kanji- with one of the teacher's trying to think of 格好いい (cool) kanji.
We eventually settled on 巣茶文. The kanji mixes both Japanese and English homophones! This kanji literally means bird's nest (su), tea (ocha) and writing (bun). Quite the mix!
Have you chosen your name's kanji?
I would highly recommend this class, you get a hand-forged, hand-smoothed and hand-sharpened Japanese cooking knife as well as the opportunity to learn about the trade, the culture and spend some time in the company of two pretty awesome people.
You choose the size of your knife, either small or big. Ste went with the bigger cooking knife and it only cost 5000 yen. So that's around £35 for the class, engraving of your name and to keep it!
Have a look at their Instagram- it's impressive! @minomo_kajiya10second
After a craft class, I like to visit the park's omiyage shop. Now as the area's cultural hub, it makes sense that their souvenir shop would be amazing. It's huge and has lots to offer, from local shochu (the famous drink of Kyushu and the main business of the area) to traditionally crafted items all the way to that classic Kumamon merch.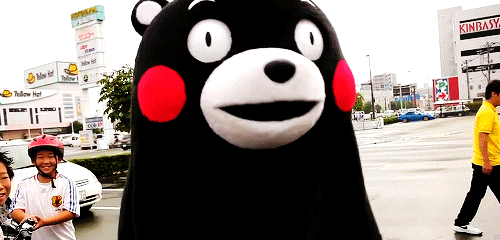 The shop also has a rack full of travel brochures, some of them in English, showing what else the area has to offer- including beautiful nature hikes and cycling trails, an underground base and rafting on the Kuma River.
If you are interested in cycling, you can rent a bike here and the grounds have some great running and cycling routes. Plus there's a park for kids, a restaurant for anyone who's hungry and a campsite for anyone who doesn't want to leave.
If you stay a long time and find yourself in the area late winter/ early springtime you can visit the park's annual Hina Doll event.
Hina dolls are decorations for Japan's 'Girls Festival' which is held on 3rd March. The dolls are very intricately detailed and they're so beautiful to look at. I have to admit though, there were so many of them, I couldn't help thinking of the film Dead Silence.
The event runs from February to 3rd March.
For the park's location click here!
For more information about the prefectures' crafts and folk toys click the links, you can view the website in English. 
For more info about Kumamoto's history have a look at Untapped Kumamoto's website! 
The best site for it all is the Craft Park's own website!
Plus, while you're down this end make sure to say hi and let me know if you need any food recs or travel tips!
Stay Positive,
Jess
x